We were recently invited to conduct AFF for a large group of skydiving students over in China.
To prepare them for the AFF, we managed to go across a little earlier and start coaching them in the wind tunnel in Changsha, Hunan.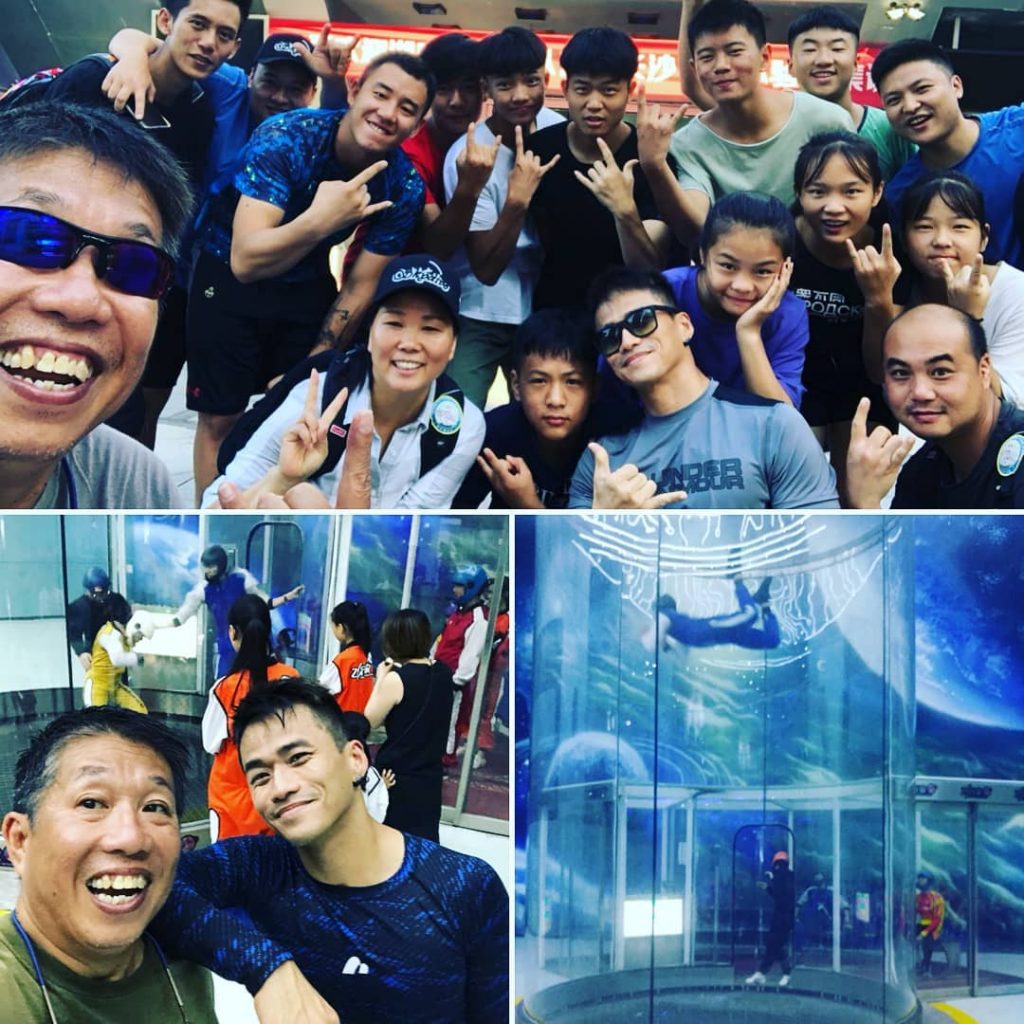 The group of almost 20 students were so excited at the prospect of jumping out of a plane for the first time, that they really put in their heart and soul into the tunnel training. With such students, it never feels like we are working!